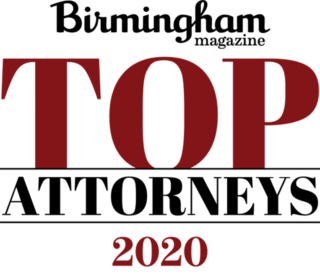 We are pleased to announce that Karen Berhow has been recognized by Birmingham magazine in its 2020 Top Attorneys listing. Karen was recognized as a top attorney in the Workers' Compensation category.
This winter, Birmingham magazine conducted its 11th annual peer-reviewed survey, asking more than 4,000 local attorneys registered with the Birmingham Bar Association for their nominations for the area's top lawyers in more than 30 practice areas. Birmingham Magazine staff members reviewed the results to vet both the voters and the winners.
The full 2020 Top Attorneys listing is available here.